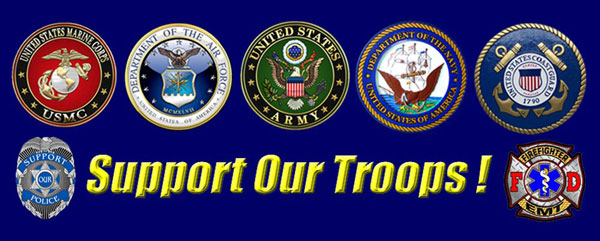 American Mystique USA Shipping
Veteran Owned & Operated!
Please Note - American Mystique & The Flight Deck do not Sale or promote the Selling of Customer Emails and Customer Information. Neither does Big Commerce or any of our Suppliers.
Take advantage of our New UPS Special USA Ground Shipping Rates - Insurance and Delivery Signature are all calculated for You in one Shipping Price.
All Purchases over $75 are automatically shipped to the "Billing Address Only" on the Transaction. Signature Delivery and Insurance are mandatory.
Items are normally shipped by Ground Carrier within 2 to 4 days with an official Carrier Delivery window of 4 to 10 days (pending weather conditions). We provide the lowest rates allowed by UPS shipping within our shopping cart.
** We ship Your Purchase directly to You at the Billing Address only if purchase is over $75.00.
This prevents a lot of Credit Card Fraud, and protects "YOU" the Buyer and your Credit/Debit card!

This also insures Your Purchase is delivered by the Carrier to your residence and not sent somewhere else by someone using false information or stolen information from your Card or Identity theft.

Please note we do not ship to P.O. Boxes.

Even if the P.O Box is the Billing Address

. UPS & FedEx demand a physical Address for delivery and so does American Mystique.

All Return and Exchange Shipping is the full responsibility of the Customer.

American Mystique refuses to ship to Motels, Hotels, Tarmacs, PO Boxes or any other form of Mail Boxes or some alternate business.

Our intention is the prevention of 'Walk-Away Theft' at the door.
American Mystique does not Rent Jackets:

Shipping Carriers Notice:
Deliveries are Signature Required with no exceptions and Proof of delivery is needed. It is the best way to ship.

Americanmystique.com assumes no control over Shipping Carrier policies, practices, and/or actions and assumes no responsibility for Shipping Carrier Activity, Decisions, or Deliveries.

Americanmystique.com cannot claim responsibility for Carrier Delay due to weather and/or other causes.

It is the responsibility of the Customer and/or shipping recipient to insure a safe and secure shipment delivery address/site and is it not the responsibility of Americanmystique.com, or American Mystique to replace said article or product in case of loss due to misplacement or theft.

For any suspicious transaction, AmericanMystique.com retains the right to hold shipping for all items attached to said order until satisfaction or security is met. We can refuse service to anyone.
Third Party Carriers:
Purchases shipped within the Continental United States by original shipping carrier to a 3rd Party Shipping Carrier or Company, American Mystique considers the Package - "as Delivered in Full to the Customer" and a Fulfilled Transaction at that point.

American Mystique assumes NO RESPONSIBILITY for delivery, loss, theft, or any non-deliverable goods through any and all Third (3rd) Party Shipping Carriers used by the Purchaser. There will be no refund and no return allowed.

There are No Returns once a Third-Party Shipping Carrier is engaged by the Customer by their own transaction, to take possession of the shipped item or Purchase for additional shipment to any destination outside the Continental United States. At that point, the Purchase or item bought is considered by American Mystique a "Completed and fulfilled Transaction" and the purchased item the full responsibility of the Purchaser.